PRESENTATION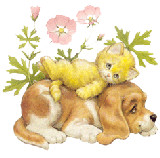 Individual walks 3 times a day
Large enclosures
Veterinary assistance provided
Open all year round
WARNING: At times of festivals and/or holidays
you should consider booking in advance.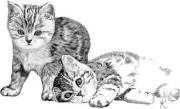 Open from 10 am to 12 noon
and 4 pm to 6 pm
Closed Wednesday afternoons, Sundays
and public holidays
No arrival, departure, or visit is allowed outside of opening hours,
despite our 24 hours attendance at the kennels.
Our private living accommodation is in the grounds of the kennels,
so your pet is under constant monitoring and is part of our living!
The kennels are built on 1 hectare of ground with natural surrounding bordered by vines. We accommodate mainly dogs but also cats and NAC entrusted by their owners during their holidays or for any other reason.
Lodgings, shelter and affection are guaranteed for all our lodgers.
Various options are offered, each resident having individual accommodation.
Dogs and cats of the same family need not be separated and the pen size will be selected to suit accommodation requirements.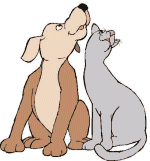 • External air shaft.
• Relaxation areas, walks in the vineyards.
• Individual walks several times per day according to
needs and the temperament of the animal.
• Distressed animals are welcomed into our family
during closed times.
• 24 hour guardian presence on site.
• Rigorous regime of hygiene and cleanliness.
• All breeds accepted (the selection process is done
by assessing the owner, not the animal!)
• Assistance and veterinary advice always on hand.


| | |
| --- | --- |
| Lestate | Guard |